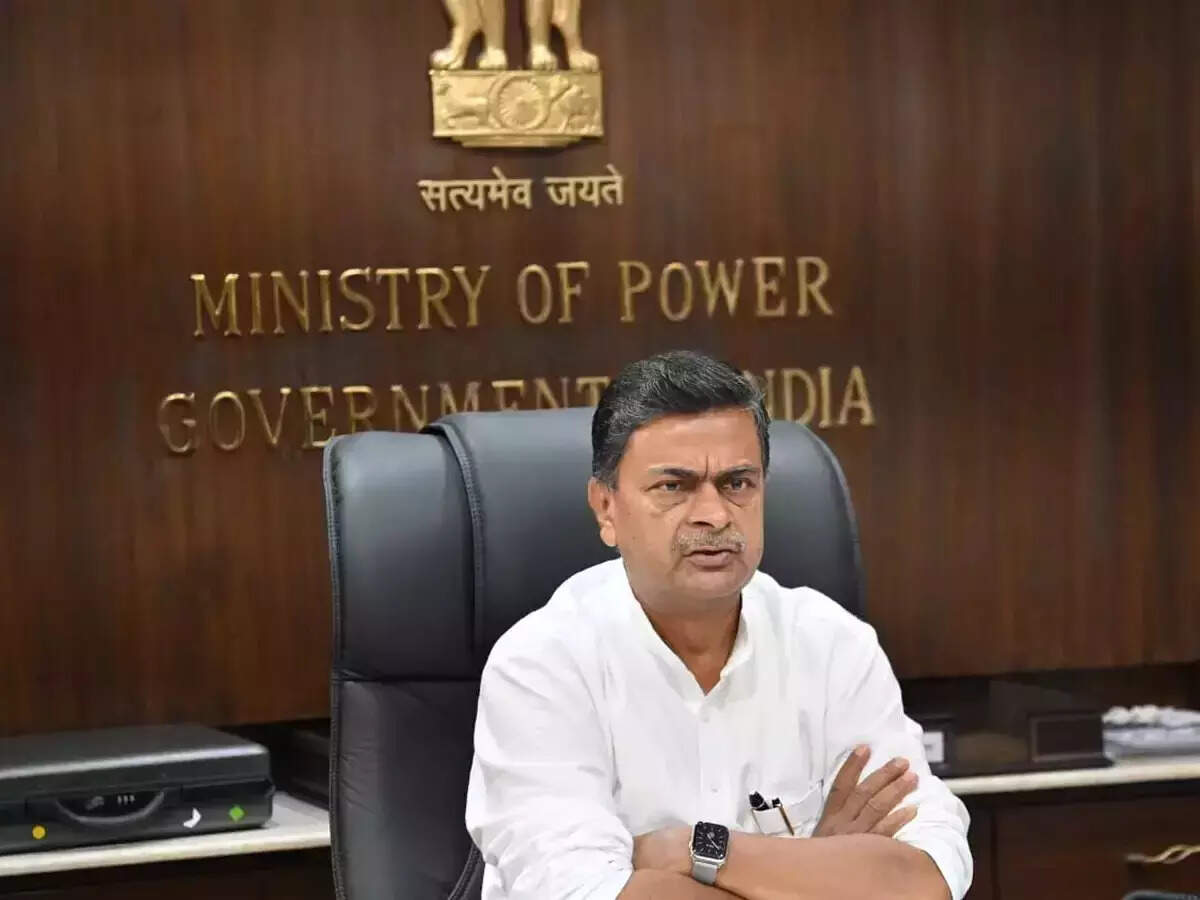 Union Power Minister RK Singh on Sunday categorically denied any coal shortage in the country, even as several states including Delhi, raised concerns over a coal crisis leading to a power blackout. Singh said that there is no power crisis in the country due to a shortage of coal at the power plants and added that a panic situation is being "unnecessarily created", even as the Delhi government remained adamant there is a coal crisis.
"There was no crisis, there is no crisis. The crisis is being unnecessarily created. Today, also we have stock of four days," Singh told reporters here, shortly after he reviewed the coal stock position in all thermal power plants, including those which are supplying power to distribution companies of Delhi, in the wake of reports of a looming power crisis in some states, including Delhi due to shortage of coal at the power plants.
States including Gujarat, Punjab, Rajasthan, Delhi, and Tamil Nadu, have raised concerns over coal shortage leading to power outages. Delhi CM Arvind Kejriwal wrote a letter to Prime Minister Narendra Modi warning that the national capital could face a blackout in the next two days if coal supplies to power plants do not improve. The issue has also been flagged to the centre by Punjab CM Charanjit Singh Channi and Andhra Pradesh CM YS Jagan Mohan Reddy.
Singh said distribution companies in Delhi will get as much power as requisitioned by them as per their demand.
Refuting the Union Minister's claim, Delhi Deputy CM Manish Sisodia said, "Our Chief Minister Arvind Kejriwal wrote to the Centre about a shortage of coal in power plants. Punjab, UP, Gujarat and Rajasthan governments are saying there is a coal crisis. Many of the governments have said how they are planning power cuts. But the Centre is saying there is no coal crisis. This means the Centre does not want to solve the crisis."
"Governments run with cooperation, so to overcome this crisis as a nation, the Centre should adopt a cooperative attitude and take the State governments with it to make a plan to overcome this crisis," Sisodia said while addressing a press conference.
Meanwhile, the Union Ministry of Coal in a statement said that ample coal is available in the country to meet the demand of power plants and any fear of disruption in a power supply is entirely ''misplaced''.
"Coal availability is sufficient to meet power plants demands. Any fear of disruption in the power supply is entirely misplaced. The coal stock at the power plants end is about 72 lakh tonnes, sufficient for four days requirement, and that the Coal India Ltd (CIL) end is more than 400 lakh tonnes, which is being supplied to the power plants," said the Ministry.
The domestic coal-based power generation has grown by nearly 24 per cent in this year (till September 2021) based on a robust supply from the coal companies, it said, adding, the daily average coal requirement at the power plants is about 18.5 lakh tonnes of coal per day whereas the daily coal supply has been around 17.5 lakh tonnes per day.
"The coal available at the power plants is a rolling stock which gets replenished by the supplies from the coal companies on a daily basis. Therefore, any fear of coal stocks depleting at the power plant end is erroneous. In fact this year, domestic coal supply has substituted imports by a substantial measure," the release said.
The Ministry, however, said due to extended monsoons the dispatches were "constrained".
"Despite heavy rains in the coalfield areas, CIL (Coal India Limited) had supplied more than 255 MT coal to the power sector in this year which is the highest ever H-1 supply from CIL to the power sector. Out of the total coal supply from all sources, the present coal supply from CIL to the power sector is more than 14 lakh tonnes per day and with the receding rains, this supply has already increased to 15 lakh tonnes and is set to increase to more than 16 lakh tonnes per day by the end of October 2021," the release said. The supply from Singareni Collieries Company Ltd and captive coal blocks shall contribute to another three lakh plus tonnes of coal every day, it added.