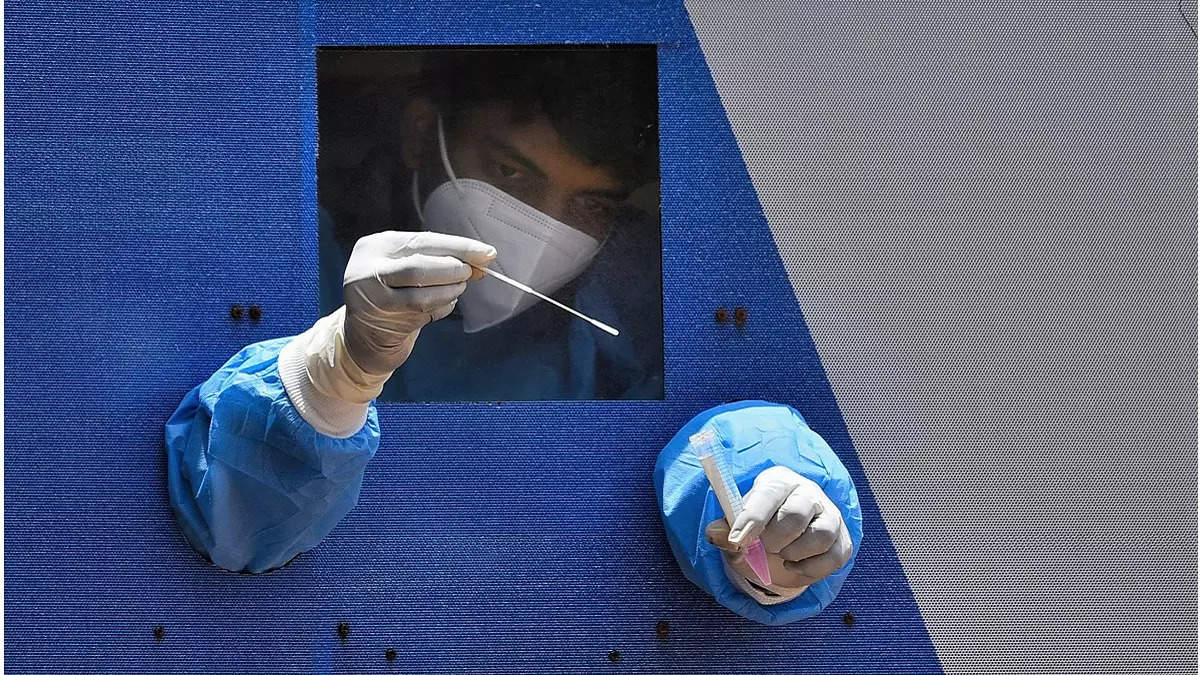 PUNE: The state
task force
has advised the local administrations to adopt the "ring-fencing" method and earmark clusters to curtail
Covid-19
cases within a specific area amid the unlock process and ahead of festivities, citing the example of Ahmednagar district.
"Wherever districts are seeing a rise in cases, the ring-fencing method is very important as a proactive measure. The local authorities should take proactive steps because there is a need to curtail the cases in that specific area and prevent further spread," said the state task force member, Dr Rahul Pandit.
Ahmednagar collector RB Bhosale recently identified 110 villages recording a rise in cases. He issued lockdown orders in 69 villages in the district.
Pandit said the cases in the state had plateaued over the last two months but the daily figures continued to be in four digits, which should have been ideally in three digits like in other states. "We have intensified vaccination and hoping that the cases of hospitalisation go down and the criticality of patients reduces," he said.
He stressed on keeping the Covid case count under check while the state was going through the unlocking process to help the economy. Besides, he said, there was a need to ensure that the weekly positivity rate (WPR) was under control.
The state's WPR declined to 2.07% from the last week's 2.11%, according to the cabinet note.
A total of 10 districts recorded higher WPR than the state average but none surpassed the crucial 5%-mark.
An official of the public health department officials said the Covid case count in the top five districts among the 10 recording higher WPR than that of the state was less compared to last the week. It was a good sign, he said.
"It is essential for each of these districts to keep a close watch for any rise in cases in any clusters and go for ring fencing," said the state's surveillance expert, Dr Pradip Awate.
He said there were several opinions on the possibility of third wave. Residents would have to follow the Covid protocols strictly and the state had increased vaccination so that the current unlocking process could be carried out to boost the economy, he said. These were also the tools to tackle the possible third wave, Awate added.