Where is the last present in Fortnite Winterfest and the Cozy Lodge? Fortnite players are asking themselves this question as the Winterfest event has nearly reached its conclusion. Each day, players have been able to select one gift from the lodge and receive sprays, emotes, skins, and more. A little counter in the top left of the screen has kept players straight on how many gifts they have remaining, but it's gotten a bit confusing as Winterfest reaches its conclusion.
You see, the "open X present" counter indicates that players still have one gift left to claim. But there are seemingly no gifts left to open in the Cozy Lodge. So players are wondering where that last present is and how they can cap off Fortnite Winterfest with all their earned goodies.
We've got your guide to the situation below, spelling out whether there's anything you can do, and whether there's really anything left under the tree.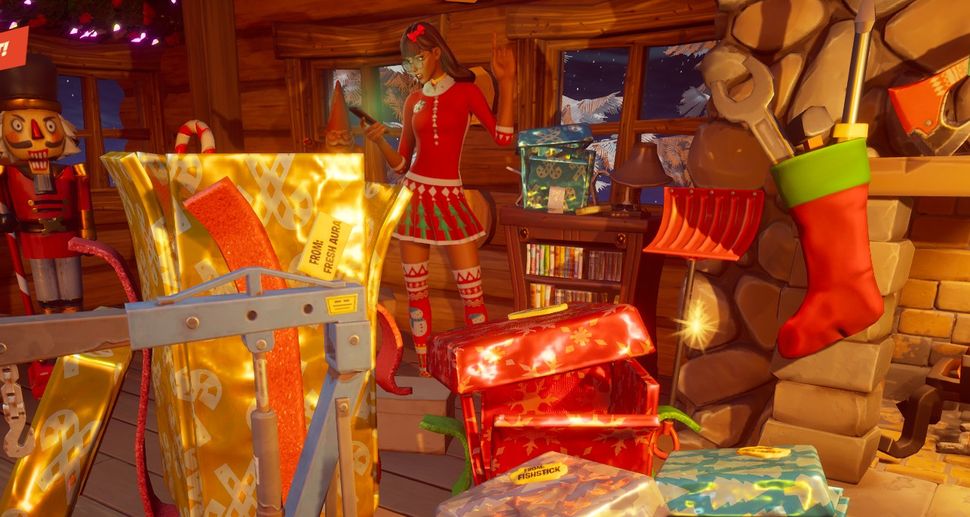 Last present in Fortnite Winterfest: Does it exist?